Our client, Carl Group, is an event agency working with companies such as Beiersdorf Shell, Airbus, Mercedes Benz, Audi, Generali. Their mission is to design innovative solutions for live communication with passion and 25 years of experience. We support them with our Veertly online event platform to create interactive, memorable experiences and virtual conferences for their clients.
How we helped Carl Group
Collaboration makes any event better
Most events organized online by Carl Group are hybrid events and virtual conferences, mostly internal events for enterprise clients. Collaborative aspects are instrumental for online events like workshops and breakout sessions for large companies in order to have a high attendee engagement.
"We loved Veertly mainly for the collaboration element. Using integrations like Miro where we can let our attendees collaborate is seamless, easy, and very flexible to our needs" - Jonas Fürste, Marketing & Sales at Carl Group.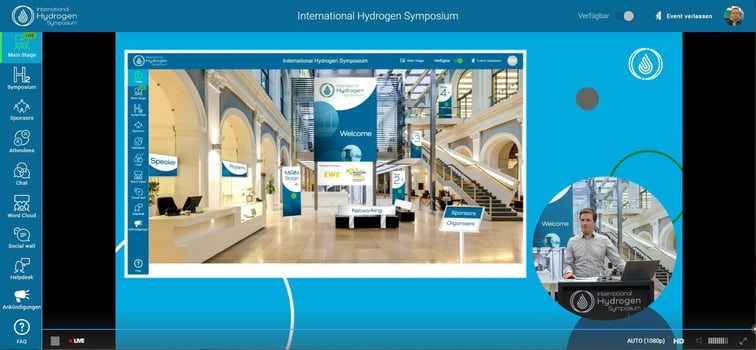 Versatility & ease-of-use is mandatory for those who organize multiple events for their clientele
Apart from collaboration functions, stability & flexibility of the Veertly platform were also crucial for Carl Group. For an online conference where attendees can reach up to the hundreds or even more, software should be easy-to-use and flexible enough to match all the needs.
"Before we chose Veertly as our partner, we compared it to other online event apps, but there were always issues with integrations and functionality. We picked Veertly because of the ease-of-use of the tool, and the versatility of the platform" - Jonas Fürste, Marketing & Sales at Carl Group.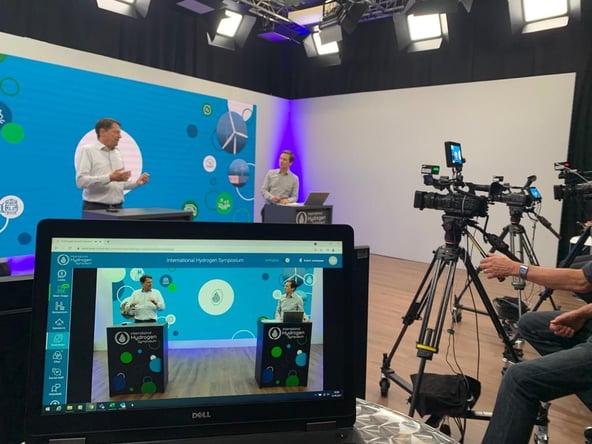 Branding is essential, especially if you serve multiple clients
Carl Group serves multiple clients - they all have their needs to showcase their brand during an online event. At Veertly, we provide a white label solution to all of our partners. In a white label collaboration, our partners have the chance to customize our platform fully to their needs. It allows them to offer fully branded experiences to their clients, regardless of their needs.
"Veertly's white label solution provides a highly customizable user interface, which we always use for our client's events" - Jonas Fürste, Marketing & Sales at Carl Group.
The results we helped generate for Carl Group
Carl Group experienced 60-70% more events with their clients by switching to online experiences with Veertly. Through online experiences, the clients of Carl Group saved 20k - 90k EUR on average.
"We would definitely recommend Veertly to others, especially for other event agencies. It is easy-to-use, highly versatile, and there is no download required" - Jonas Fürste, Marketing & Sales at Carl Group.
Learn more about the benefits of online events here or get ideas to create successful virtual events yourself here and do not hesitate to reach out to the Veertly team for help!