Seriously… are we talking about Christmas three months in advance?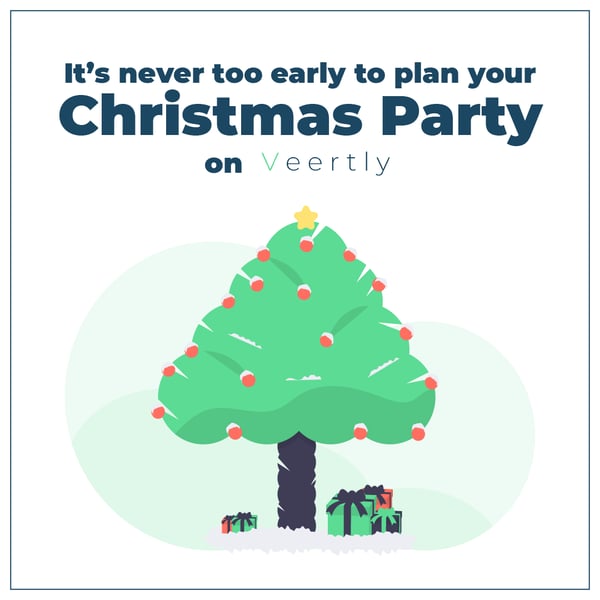 With the rising cases of Covid19 in many countries, it becomes more and more unlikely to celebrate this years company Christmas party in the way you have done it in the past. Do you think about canceling it?
Think twice! Employees are longing for social interactions with their co-workers especially now. And it is important for good team morale and company culture to enable these informal exchanges and experiencing fun moments together ️⭐️.
You might think: "Online events will never be the same as 'real' events!"
You are right they are different! But are they boring 😴? Well, if you simply set-up a video conferencing call and everybody sits in front of the PC with a glass of hot wine 🍷. Sure, it's not that exciting.
But how about…
Having

different 'rooms'

and within each room you have a different

exciting surprise

for your employees and partners 🎁


Networking

in a super

fun and engaging

way with your colleagues 🤪


Taking hilarious pictures in our

virtual photo booth 📸
Watching a show of a

virtual magician 🧙‍♀️
Playing games

together while still being connected through a video call 🕹


Having your obligatory

Christmas raffle

online 🎟
Still not convinced? We have many more ideas to make your Christmas Party very special this year! Book a personal demo with us to learn more. We can also support you with hybrid events!
Another side benefit: You can bring all your employees from all offices around the world together to the very same Christmas party 🎅🏽!
Ok, you still got some time until Christmas ⏰, but don't wait too long. If you start planning it now, you will have plenty of time to send everyone a little goody bag 🛍 per mail with their little Christmas gift, delicious chocolate, a bottle of red wine or hot wine, and some candied almonds!
❄️ Merry Christmas ❄️