Wait ….Aren't you a digital platform that offers virtual events? Doesn't that violate your values?
Yes and no. We want to provide the best online and hybrid event experience through our Veertly platform, but we also recognize that there is a time and place for in-person connections. Online and offline meetings simply serve two distinct purposes, and for one week we wanted to take advantage of a pop-up office.
Read on to find out what we took away from our on-site team retreat: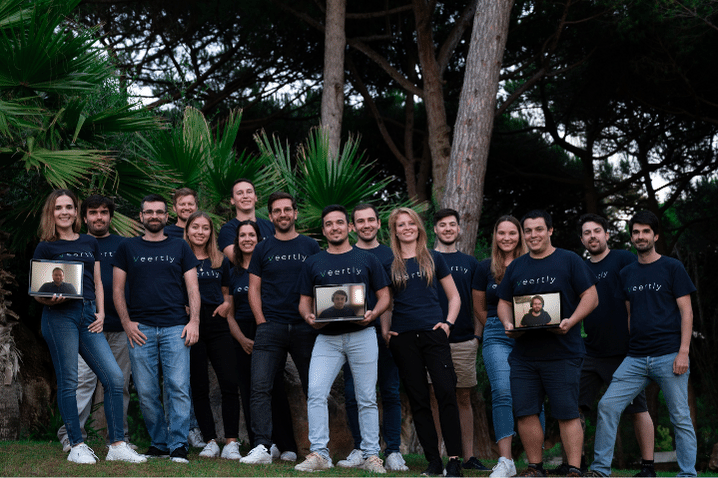 Bonding within the team:
When we arrived on-site, it was the first time for many of us to get to know each other without the intermediary of a computer screen. While there were some surprises (let's just say, you cannot really gauge the height of someone online), most of us felt like we already knew each other very well. Nevertheless, the pop-up office provided an opportunity to create shared memories and bond with the team over joint dinners and daytime activities.
2. Spark in inspiration and creativity
The change of scenery allowed us to get inspired by new impressions we experienced, both in terms of our physical environment and our team environment. A vital factor within the retreat was to bring together members of different teams to facilitate the exchange of ideas across functions and make room for thinking outside of the box.

3. Playful connection
While we did not travel to Portugal to take a vacation, we still wanted to include playful elements to strengthen the team morale. Group games provide the perfect opportunity to do so. See below for some impressions of the games we played that helped our colleagues improve communication skills, collaboration, and build mutual trust.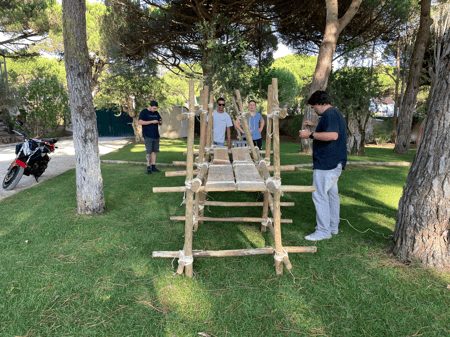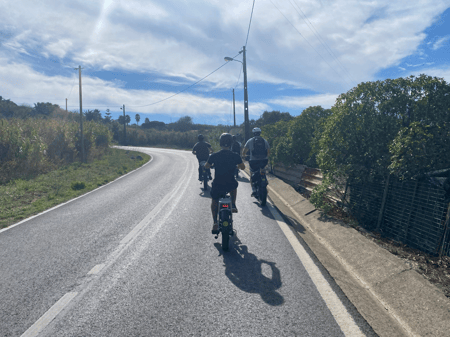 4. Boost in productivity and innovation – beyond the pop-up office
Through our carefully curated program including innovation workshops, presentations about upcoming trends in tech, and open discussions, we were able to effectively use our time together and come up with lots of great ideas for the future of Veertly and people will connect and collaborate in the future. All this new input gave many of us a productivity boost that stayed with us well beyond the retreat.
5. It's lots, lots of fun and a great break from the day-to-day
There is not much more to say here, except to watch the following video and see for yourself ;)
Want to be part of the next pop-up office? Check out our open positions and join the team!