The hectic pace of day-to-day office life often leaves little time for planning corporate events. As a result, team events are frequently deprioritized and either canceled entirely or turn out to be nothing more than a boring work meeting. However, team events are essential for keeping your colleagues motivated, in good spirits, and feeling connected. Companies in particular whose employees work remotely all over the world or cannot meet in person for other reasons should promote team bonding, because their employees miss out on the little moments of togetherness like meeting at the coffee machine or having lunch together.
To make your life easier, we have selected our top ten event agencies to support you with organizing your virtual event. This way you can keep a clear head while still providing a fun event for your team.
This full-service agency based in Germany handles all tasks of putting up a successful virtual event, from conception to implementation to follow-up – they got you covered. They operate flexibly to accommodate your ideas and offer a wide range of choices in various areas, such as team building and entertainment activities.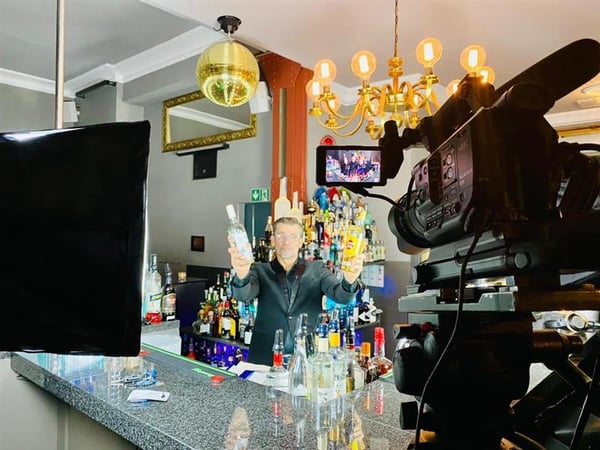 2. Socialure
With extensive experience in content development and brand experience creation, this company can offer you great event services. Here you will find a wealth of creativity that will make your event memorable and entertaining. The team has previously worked with clients such as Google and Microsoft and can assist you in developing a program to engage your audience through interactive games, workshops, and networking.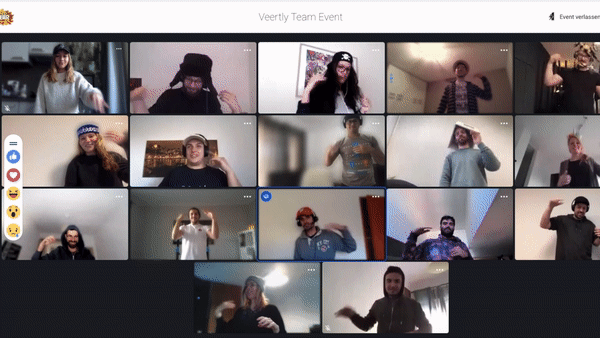 3. Lunchpool
Lunchpool creates one-of-a-kind online meetings by combining virtual events with real-world experiences. The agency will assist you from start to finish, including pre-event training and on-site technical support. Their slogan "making online meetings easier" is exactly what you can expect.
If you want a quick deep dive into the work of Lunchpool and how the team is building human connections in a digital world, go here to listen to our podcast episode with Alexander Abell, CEO of Lunchpool.
Another German organization aimed at making virtual meetings as meaningful as face-to-face meetings. The team has many years of experience in event services as well as film and television production and can thus provide you with a wealth of knowledge in virtual and hybrid events.
Do you have several team events planned, each with a different focus? Then Eventlab might be just what you're looking for. They will assist you in planning everything from simple to sophisticated occasions while always keeping your preferences in mind. You'll be able to create an interactive and interesting event that's suited to your specific requirements.
6. Get Out
This Singaporean firm truly understands the values of team-building measures and specializes in team bonding exercises and games. They will take care of all details in the planning process to ensure your event will be fun and interactive, whether you are a small group or a big corporation.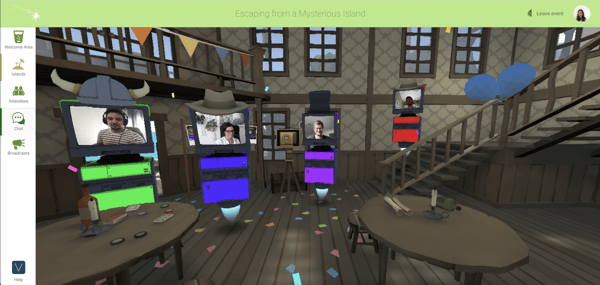 7. 3D-VR Live
This company builds immersive 3D environments that are tailored to your ideas. They recreate real-world settings as well as create imaginary worlds, allowing you to let your imagination run wild. With this stand-out approach, 3D-VR Live can help you organize an exciting and memorable event for your colleagues.
8. Teamgeist
Teamgeist pursues the mission of enhancing the "we" feeling in businesses by using individualized approaches to team building. They aid you in analyzing which areas your team's performance could be improved, as well as strengthening your team's spirit within the next event through different games and challenges.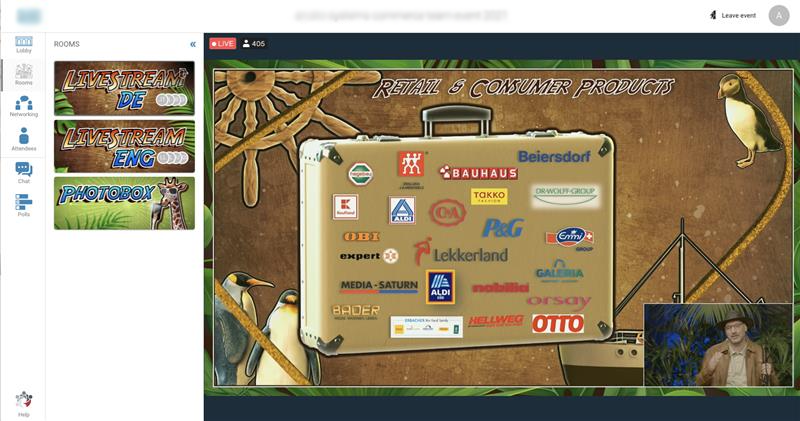 9. Gotoevents
Offering more than 50 virtual event experiences, this British agency will ensure that you find the best style of event for your company. They will walk you through the many alternatives, help you in selecting the best option for your needs, and assign you a personal project manager. All activities are live and led by a facilitator who creates an upbeat atmosphere and actively involves your colleagues.
10. Teambonding
Teambonding uses a template-based approach paired with numerous customization options. Have an innovation workshop, a gratitude session or play fun games – simply choose from a variety of events and work with the team to adapt the event experience to your specific needs. They even provide a few charitable events, so you can give back to your team and the community.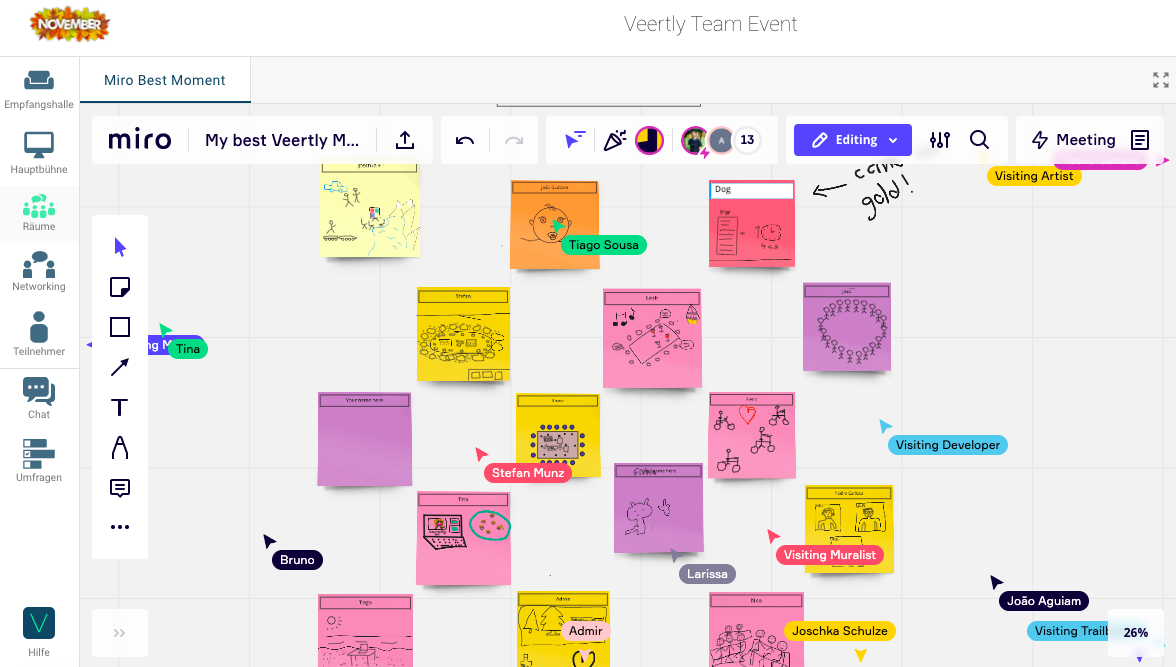 So, what are you waiting for?
By utilizing their years of expertise, any of these team event companies can support you to create a one-of-a-kind team-building experience. You won't have to worry about any of the organizational hassles and you and your team will be able to enjoy a professionally set up virtual event.
Plus, there's more.
We find that the key to a successful virtual team event is to make it enjoyable and avoid the all-too-common zoom-fatigue. So, instead of using the applications you use every day, ask your event agency to hold the event on Veertly, your favorite all-in-one event platform.