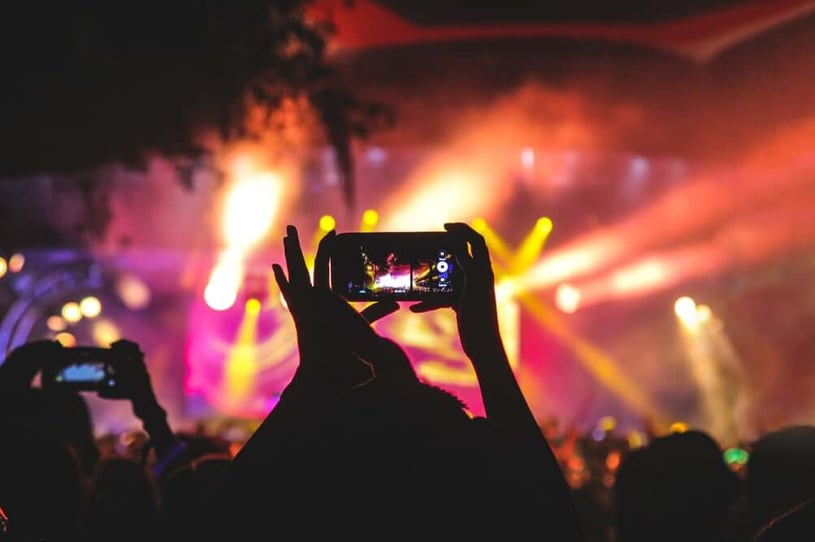 In the current digital world, online events have taken an important role in the event industry. Whether it's online conferences, trade shows, networking events or concerts, online event platforms are a great way to reach attendees from all over the world. The key to success is to have creative ideas and cater to the needs of your target audience. In this article, we present some ideas that can help you plan successful online events.
What does "success" mean for your online event?
Hosting online events has become an important tool for companies and organizations to spread their messages and reach their target audiences in recent years. But how do you define "success" for a virtual conference and how can you ensure that you achieve that goal? In this section, we will look at what "success" means for an online event and what factors can contribute to it.
Define the goals for your online event
Before you start planning your online event, you should be clear about your goals. For example, do you want to reach a higher number of attendees, increase awareness of your brand, or sell your products? Clearly defining your goals will help you take the right actions and measure the effectiveness of your event.
Attendee satisfaction of your event
Success of an online event can also be measured by how satisfied the participants are. This can be measured through feedback forms or post-event surveys. Often, this can be asked directly through the virtual event apps. If your attendees are satisfied with the quality and relevance of the event, they are more likely to attend similar events in the future and recommend your company to others.
Reach of your online event
Often, another important factor in the success of an online event is its reach. How many people attended your event or watched the recordings, if applicable? A higher reach means a greater opportunity to reach new potential customers and increase awareness of your brand. Social media and other channels, are efficient ways to promote and share your event.
Interaction of online participants
An important aspect of a successful online event is interaction. How can you ensure that attendees are actively participating and engaging, not just passively watching? Use interactive features such as polls, Q&A sessions, quizzes or chat functions to increase participant engagement and encourage active participation. Simple reactions are also popular, where participants can express their approval via "thumbs up".
Measuring the success of an online event
Finally, it's important to measure the success of your online event. Track your goals and metrics such as number of participants, interaction rate, and participant satisfaction. This will allow you to evaluate the effectiveness of your event and make improvements for future events. Numerous online event apps also offer further guidance such as what is the best day of the week or time to hold an event digitally.
In summary, success for an online event can be determined by a variety of factors, including attendee satisfaction, reach, interaction and measurability. Clearly defining your goals and careful planning can help ensure that you achieve your objectives and deliver a successful online event.
Creative ideas for online events
In an increasingly online world, it's more important than ever to come up with creative ideas for online events that engage participants and offer unique experiences. But which ideas are particularly creative and engaging? This section presents creative ideas for online events in general.


Live Webinars: Online webinars are a great and very easy way to interact with your audience in real time. You can invite experts to speak about a specific topic or create a presentation yourself to educate your audience. Many use this option to create a regular interaction with their audience and offer a digital webinar series.

Virtual trade shows: Virtual trade shows offer organizations the opportunity to showcase their products and services and connect with potential customers. Interested parties can navigate through various exhibitor booths, often in virtual 3D worlds, and can connect digitally with exhibitors via chat or video. Alternatively, participants can also be offered the opportunity to book an appointment with the exhibitors or download documents. These exhibitor areas can be combined very well with the communication of content that is relevant for the target group.

Live concerts: Online concerts are a great way to reach music fans from all over the world. Artists and performers can stream live performances and interact with their audience. The band 'BTS' reached over 750,000 viewers at an online concert in 2020, earning US$20 million. Female artists such as Billie Eilish have also impressively demonstrated in the past with atmospheric, immersive images and XR effects what the ambitions of pay-per-view music can be and how, for example, online benefit concerts can also be carried out.

Virtual tours: Companies can offer virtual tours to give customers an insight into their premises or also to experience their products. For example, a museum can offer virtual tours to showcase artwork and impart knowledge. A virtual tour of your facilities or manufacturing plants can be a great way to give attendees a glimpse of your business. You can use 3D visualizations, 360-degree videos, or live streaming technology to take participants on a virtual journey.

Online experiments: organize online experiments where participants can learn something and try it out for themselves. For example, you can offer experiments in the fields of science, technology or art and encourage participants to find their own creative solutions. Interactive formats in which digital whiteboards or other tools are integrated into the event platform are particularly suitable for this purpose.
Virtual event ideas for companies
The way businesses organize events has changed dramatically in the past. Due to the growing popularity of virtual events, companies are looking for creative and innovative ideas to promote their brand, attract customers and engage employees.
Virtual product launch: a virtual product launch is a great way to showcase new products or services in an innovative way. Companies can create an interactive presentation that gives attendees a glimpse of the product's features and benefits, as well as let customers explore the product for themselves in a 3D or VR world. Your sales team can engage directly in sales conversations with interested customers in break-out rooms. Participants can also ask questions and provide feedback to further improve the product. Existing customers can also act as testimonials, showcasing how they use the current product and the value they generate from it.

Virtual Gala or Awards Ceremony: A virtual gala or awards ceremony is a great way to recognize the achievements of employees, customers or partners. Companies can create a virtual stage and announce the award winners live. Participants can also be invited to a (virtual) cocktail party or networking event afterwards to celebrate their achievements. This event is also ideal as a hybrid event.

Virtual job fairs: Virtual job fairs are an effective way to recruit applicants:inside and get to know potential employees. Companies can create virtual booths, e.g. by business unit or department, to showcase their teams and open positions. Attendees can also conduct direct virtual interviews and provide feedback to facilitate the hiring of the best candidates. This type of event is also ideal to conduct in association with other companies or in collaboration with a university.

Virtual executive meeting: Executives are usually busy and often spread across different locations or even countries. From a time and sustainability perspective, bringing everyone physically to one location is no longer necessarily timely. Instead, virtual events are flexible and, with just a few clicks, an online event platform can be used to create new break-out rooms, networking opportunities and virtual business games. Bringing in external coaches and keynote speeches are also suitable for this event format.

Virtual Teambuilding Events: Virtual teambuilding is a great way to foster collaboration and employee engagement. Companies can organize virtual activities such as virtual escape rooms, digital treasure hunts or online cooking competitions. Participants can also take part in virtual team games to improve their teamwork in addition to having fun.
---
---
---
Online social event ideas
Are you also separated by many miles from your friends or family? That's where virtual event platforms come in handy to stay connected. Here are some event ideas that are perfect for online social events:
Online game nights: Host a virtual game night where attendees connect via video conferencing or virtual platforms and have various games like Mario Kart or Codenames integrated right into the video call. Here's a list of online games you can incorporate directly into Veertly.
Virtual cooking or baking competitions: Online cooking or baking events are a fun way to prepare a meal or dessert together with friends. You can also make a kind of competition out of it and compete with others. Participants can connect via video conference and cook or bake together. Afterwards, they can present their results and have them evaluated. Unfortunately, the taste cannot yet be authentically transferred digitally.
Virtual book clubs: Do you like reading books? Create a virtual book club where participants can exchange and discuss books. Make it a regular event and, for example, invite authors to readings, provide space to discuss the books, or create digital book walls to borrow each other's literature.
Online workshops: Workshops in the digital world are an exciting option for sharing, learning, and improving with friends or people with similar interests. There are many free or low-cost online workshops on various topics, such as arts and crafts, writing workshops, history, or yoga classes. Alternatively, it is relatively simple to offer your own workshop and build a community. Participants can connect via video conference and learn together. Some event platforms are also suitable for use as a community space.
Online quiz events: Host an online quiz event with your friends or family where participants can test their knowledge on specific topics. Organize a prize for the winner, dress up and become the quiz master. You can either manage the online quiz yourself and use these quiz questions, for example, or use a specialized tool such as Gomada for this purpose.
-----
---
Online events, whether with colleagues at work or with friends in private, offer a variety of ways to have fun and stay connected with others. For businesses, virtual events offer the opportunity to promote their brand, attract customers and engage employees. However, businesses should be aware that virtual events need to be planned and executed just as carefully as traditional events. Companies should ensure they are using the right technologies and tools to ensure a successful virtual event.
In any case, it is important to be clear about the goal of the online event beforehand and to measure whether the event was successful afterwards or to analyze what can be done better next time.
Photo by Noiseporn on Unsplash