After 1.5 years of bootstrapping, Veertly receives seed funding of 1.9 million Euros from VC coparion and renowned Business Angels
The investment is used to accelerate further growth by the expansion of the sales and marketing teams and by adding technical innovations of the all-in-one platform
Veertly, Europe's flexible platform for virtual & hybrid events and digital collaboration, takes off internationally following a seed financing round
October 25, 2021 Rolle, Switzerland / Stuttgart, Germany – Veertly, the European tech start-up that has developed a flexible all-in-one platform for hybrid and online events and digital collaboration, has received a seed funding of 1.9 million Euros (2 million Swiss Francs) after successfully bootstrapping the start-up for one and a half years.
Veertly digitizes events from 20 up to 10'000 attendees and sets new standards for virtual live interactions. The platform is the most flexible in the market and designed for both virtual and hybrid needs. It offers a wide range of integration options for third-party tools creating unlimited opportunities for new collaboration experiences: Conferences, business workshops, team events, exhibitions or even sales events can thus be carried out on one platform in a highly customized way. Veertly is hosted on servers in the EU.
The young company's customers already include well-known brands such as the unicorn Personio, the German Association of the Automotive Industry (VDA) and the Impact Hub – a worldwide network of creative co-workers. The association of German SMEs, BVWM, as well as renowned universities from all over the world, such as ETH Zurich, also work with Veertly. Numerous event agencies prefer Veertly because of its white-label setup and the possibility to seamlessly integrate applications from Veertly's marketplace. Among others, major events such as the Mercedes Benz Social Media Night or the Mautic World Conference were already held on the Veertly platform.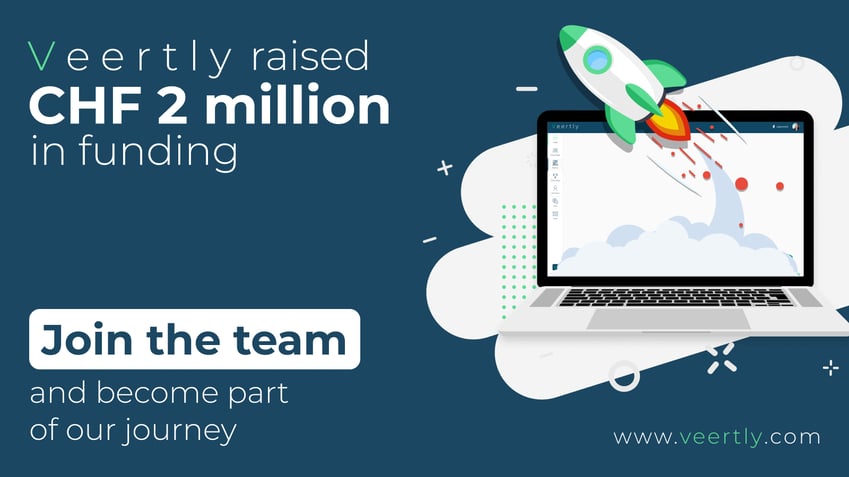 Experienced event host Dan Ram, who moderated the World Economic Forum, SXSW and the Web Summit, among others, is also convinced of Veertly: "As beautiful, inspiring, and important personal meetings and interactions at events are - I believe that the future of many events will be hybrid, because often virtual formats are simply less complicated. That's why we need strong platforms like Veertly that enable efficient yet motivating and interactive participation for guests, organizers and even presenters like me."
"We also expect virtual and hybrid events to remain of central importance in the future. Besides the sustainability aspect, this is also much more effective and efficient for guests, organizers and speakers. We see that even after the initial hype, the demand for our offer continues to skyrocket in recent months," says Alexander Spahn, co-founder and CEO of Veertly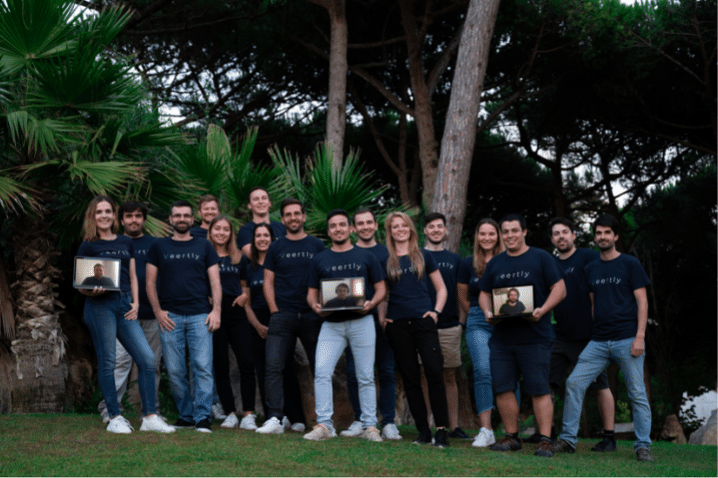 The Veertly Team
The recently concluded financing round is now to be used primarily to accelerate growth by investing in the areas of sales and marketing as well as in the further development of Veertly's product innovations to push the online event app amongst it's competitors. Investors include venture capital fund coparion, which specialises in technology-driven start-ups; Ronald Straessler, co-founder of Avaloq, a leading Swiss software and financial services company; and business angels Hartmut Carl, CEO of Carl Group, an expert in event and trade fair technology, Stephan Thalmann, Sebastian Amme and Peter Kessel.
"We are very pleased to announce our investment in Veertly and to support the founders on their further journey. The entire Veertly team has proven their competencies in identifying customer needs and implementing appropriate features promptly. We are excited to be part of this journey and to work with the team to revolutionize the way we organize events and collaborate remotely in the future," said Stefan Martinez, Investment Manager at coparion.
A startup with the right touch
In 2019, two of the three Veertly founders met at a blockchain hackathon and won. However, they turned down the funding that came with it - in order to pursue their vision of another idea – the idea of the virtual collaboration platform. The founders then developed a functioning prototype, and Veertly was officially founded in October 2020.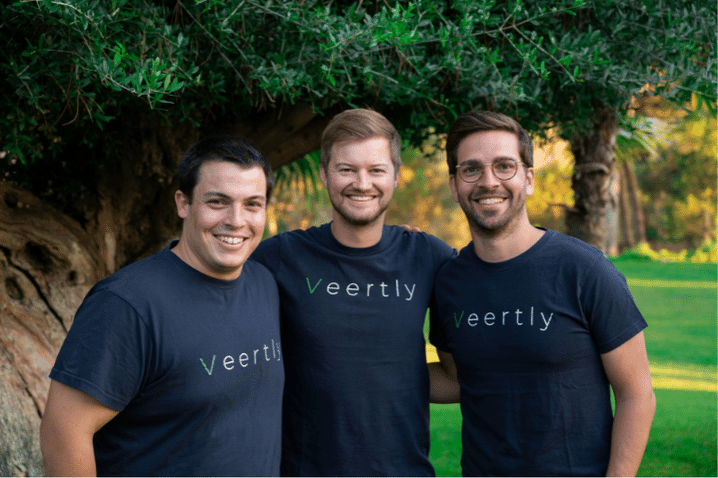 Joao Aguiam, Alexander Spahn and Joschka Finkbeiner (from left to right), the co-founders of Veertly
"We always like to compare ourselves to a Swiss Army Knife, because Veertly combines all the tools needed for digital communication in one platform," explains Joao Aguiam, Co- Founder and CTO of Veertly. "We ourselves work 100 percent remotely and therefore know how important optimal, digital collaboration is for the success of a team and thus also of a company. We are all the more pleased that large, international companies are relying on our platform. As a German-Swiss start-up, we are very proud to have already established ourselves in the market and to be measured against the big communication platforms from all over the world."
About Veertly
Veertly is a European technology company offering a flexible all-in-one platform for hybrid and online events, as well as digital collaboration, completely rethinking digital interactions. Founded in 2020, Veertly's vision is to build bridges to connect and collaborate anywhere with anyone. There are numerous ideas for successful online events and various use cases that Veertly covers. The German-Swiss company names the unicorn Personio, the ETH Zurich, and the BVMW amongst its clients. Today, the Veertly team counts around 20 experts, who work remotely from all over Europe to contribute to future successes of the platform.
For press inquiries, please do not hesitate to contact us here.
Media mentions: