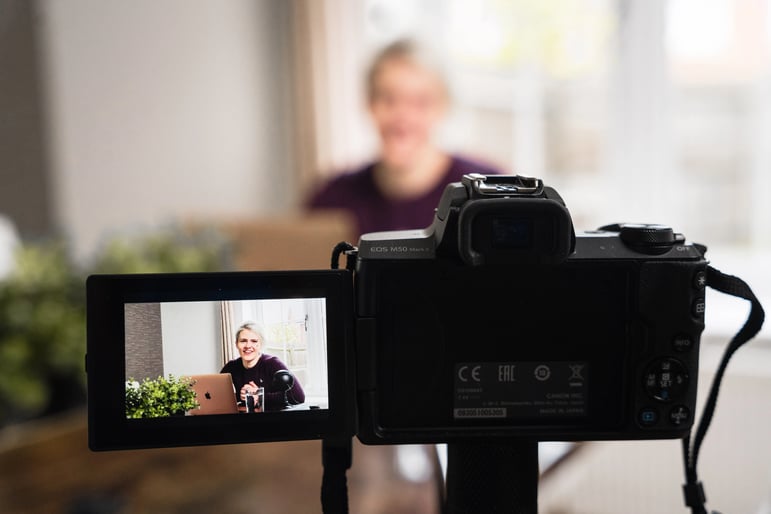 Choosing the right webinar software is critical to the success of your online events. With a variety of solutions on the market, such as free webinar tools and paid event platforms, it can be difficult to find the best webinar software for your organization. In this article, we present 10 tips to help you decide.
Identify your requirements
Before selecting a webinar platform, it is important to identify your specific requirements. Consider what the goal of your webinar is and then derive what features and tools are required for attendees and presenters to have a successful webinar. This may include live chat, polls, screen sharing, recording capabilities, event marketing offerings, and more.
Compare paid and free webinar tools
There are both paid and free webinar tools on the market. Webinar software that is offered for free may offer limited features, while paid solutions often offer additional features and better support. Compare the different options to find the best solution for your budget. Note that some providers like Veertly, allow your webinar & event apps to be free for a limited number of attendees or limited event duration.
Make sure it's user-friendly
A user-friendly webinar platform is critical to ensure that speakers and attendees can participate in your events with ease. Look for intuitive user interfaces and simple registration procedures. We recommend: Attend an event of your preferred online event platform as a guest first to get a good assessment of the user experience from an attendee's perspective.
Check the integration with your existing tools
A good webinar software should integrate seamlessly with your existing workflows and other event management tools. Check if the webinar platform offers integrations with your CRM, email marketing tool or other key systems, or if the platform directly covers functions like emailing.
Look for scalability
An important feature of a good webinar platform is the ability to scale with your business. Make sure the online webinar software you choose offers solutions that can handle both small and large events. Ideally, you can copy or duplicate events so that you don't have to set up each online event individually if you have a webinar series.
Test the quality of video and audio transmissions.
The quality of video and audio transmissions can greatly affect the success of a webinar. Make sure the webinar software you choose allows for a high-quality, real-time broadcast. Good platforms offer their guests the option to run a tech check to test internet speed in addition to camera and microphone.
Find out about customer support
Quality customer support is crucial to ensure that your webinars run smoothly. Especially for large webinars and online conferences, you should have access to trained support. Make sure the webinar platform you choose offers reliable support to help with technical issues.
Pay attention to security features
Security and privacy is a major concern when hosting online events. Make sure the webinar software you choose offers robust security features to ensure your data and your attendees information is protected. This includes encryption, password protection, and privacy policies that meet regulatory requirements.
Analyze reporting and analytics features
Detailed reporting and analytics can help you measure the success of your webinars and optimize future events. Make sure the webinar software you choose offers helpful reporting features, such as attendance numbers, survey results, and interaction statistics.
Follow-up with webinar participants
Depending on the goal of the webinar, one of the most important things to do is follow up with their live webinar. Call or email attendees with key takeaways from the event and a clear call-to-action. Also ask guests for feedback on the webinar event app to draw conclusions on whether they should stick with your choice of online event platform or rather look for new webinar software.
BONUS: Convert online webinar attendees into a community.
Webinars are a great way to share knowledge, attract new customers and build your brand. But the success of a webinar doesn't stop once the event is over. By turning your webinar attendees into an engaged community, you can build lasting relationships and increase the long-term value of your events. In this article, we'll show you five steps to successfully integrate webinar attendees into an active and engaged community.
Conclusion
Choosing the right webinar software is a crucial step in facilitating successful online events. Consider the tips above to make an informed decision and find a platform that meets your needs. Whether it's a free webinar tool or a paid solution, it's important to choose a webinar platform that offers ease of use, scalability, security, and excellent support. This way, you can ensure that your webinars will be a success and provide added value to your attendees.
You might also be interested in:
Photo by Jodie Cook on Unsplash