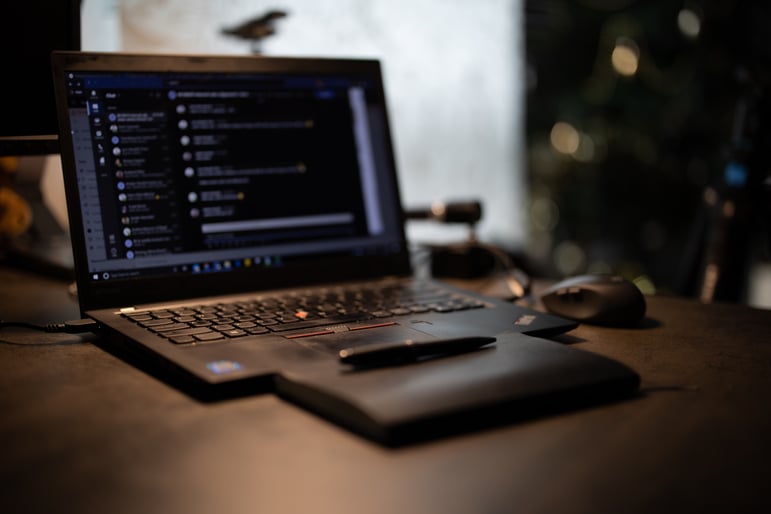 In today's digital world, businesses and organizations have pivoted to remote work and virtual events to continue functioning efficiently. Two essential tools that cater to these needs are online meeting software and virtual event apps. In this blog post, we will compare Microsoft Teams, a popular online meeting software, and Veertly, a virtual event platform solution, to help you make an informed decision on which is best suited for your requirements.
Microsoft Teams: Online Meeting Software
Microsoft Teams is an online meeting software that enables businesses and organizations to communicate, collaborate, and conduct meetings in a virtual environment. It is a part of Microsoft's Office 365 suite and provides seamless integration with other Microsoft applications.
Pros:
Integration: Microsoft Teams integrates seamlessly with Office 365 applications, such as Word, PowerPoint, and Excel, making it easier to collaborate on documents and presentations during meetings.
Security: As part of Microsoft's suite, Teams offers robust security features that adhere to strict data protection and privacy standards although it is an American company.
Scalability: Microsoft Teams can easily scale to accommodate large enterprises, making it suitable for businesses of all sizes.
Automatic link creation: MS Teams can be easily connected with your Outlook and the system can add automatically the dial-in information to each meeting invitation you are sending to others.
Cons:
Limited engagement features: While Teams is great for meetings and collaboration, it may not be the best choice for interactive and engaging events with larger audiences.
Learning curve: Users unfamiliar with Microsoft products may need time to adapt to the platform's interface and features.
Subscription-based pricing: Microsoft Teams comes with subscription-based pricing, which may not be ideal for organizations with limited budgets.
Desktop application: To get the best user experience when using MS Teams, it's highly recommended to download the desktop or mobile application which can be a hurdle if it is not the main communication platform of your organisation or event audience.
Recommended Use Cases:
Veertly: Virtual Event Platform
Veertly is a virtual event platform designed to create interactive and engaging virtual events, such as conferences, trade shows, and webinars. It offers a variety of features to support networking, live streaming, and real-time interactions.
Pros:
Engagement tools: Veertly offers a wide range of interactive features, such as live polls, Q&A sessions, gamification, and the integration of third-party apps such as virtual whiteboards and virtual 3D worlds that help create an engaging event experience for attendees.
Networking opportunities: Veertly's platform facilitates networking by providing virtual rooms and chat functions, allowing attendees to connect and interact with each other. It ranges from self-determined 1-to-1 exchanges; to small group networking based on interests; to theme-based or randomised networking rooms.
Customizable event spaces: Veertly enables organizers to create fully customizable event spaces that can be tailored to their brand, corporate identity and event theme. You can impress your audience with a WOW effect when you customize the event platform to your needs and escape the MS Teams / Zoom-fatique!
Analytics and reporting: Veertly provides organizers with detailed analytics and reporting, helping them gauge event success and identify areas for improvement.
Accessibility: Veertly is a browser-based application, meaning no download is required and it can be used by anyone with internet access. The platform is also mobile-optimized.
Cons:
Time: While Veertly is very intuitive to use, it certainly takes a bit more time to create an online event than creating a meeting link via MS Teams. However, the platform offers a `duplicate` feature which allows you to copy the settings of previous events and Veertly also provides event templates.
IT approval: Many organizations with very strict IT security standards need to approve new software solutions. While Teams often has been approved in the past, Veertly might need to go through a new approval process. However, many organizations have successfully added Veertly to their accepted supplier lists and we can also provide you with data privacy information and share with you penetration test results and other compliance test that have been conducted.
Breadth and depth of features: Veertly offers a large range of features. Some of them might nor be relevant for you and when setting up an event for the first time, the options to customize your event might be overwhelming.
Recommended Use Cases:
Conclusion
Both Microsoft Teams and Veertly serve different purposes in the realm of virtual collaboration and events. Microsoft Teams is an excellent choice for organizations seeking a robust online meeting software with seamless integration with Office 365 applications. On the other hand, Veertly is a powerful virtual event platform that provides engaging and interactive event experiences.
When choosing between the two, it's essential to consider your organization's specific needs and requirements. If your focus is on conducting meetings and collaborating with team members, Microsoft Teams may be the better choice. However, if your goal is to create immersive virtual events, Veertly might be the ideal solution. In case you need more online event ideas, read this article.
Photo by Dimitri Karastelev on Unsplash